Attention: If your student has an updated Health Exam or updated Immunizations please bring a copy to the clinic.




Thank You!
SCHOOL NURSE
My name is Elaina White and I am happy to be the school nurse at Marshall Elementary School. Please do not hesitate contacting me with any of your concerns or questions. You may contact me via email whitee@pwcs.edu or you may call the front office, 703-791-2099.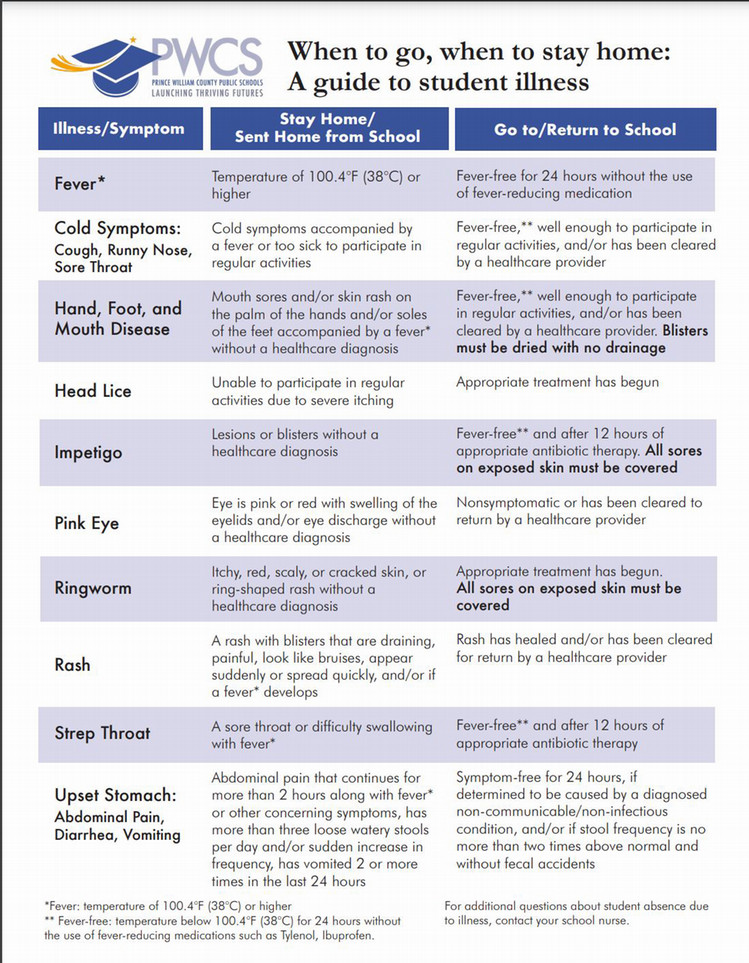 Hearing and Vision Screening
Kindergarten and third grade students have their vision and hearing screened during the first months of the school year. You will be notified only if there is a problem with results of either screening. Vision screening may be performed by volunteers with the Lion's Club. They use a Spot Vision Screener which takes a picture of the eye and screens for a variety of eye and vision problems.
Kindergarten Parents
Please consider packing a change of clothes in your student's backpack. We have a very limited supply of clothing available in the clinic.
Emergency Cards
Parents and guardians please make sure the school has up-to-date contact information for all persons listed on the emergency card. This is crucial when trying to contact parents and/or emergency contacts regarding illness and/or injury at school.