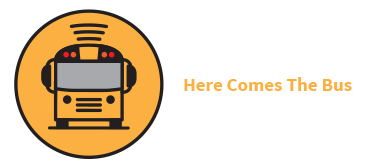 Winter weather can cause unexpected delays and changes to transportation plans. Sign up for Here Comes the Bus™ and see real-time map locations for your student's bus. Know if your child's bus is on time, late, or early.
This free and secure service is available to PWCS parents and students by link from the My PWCS mobile app, as a stand-alone app, or from the web. Your choice of push-notifications or emails will alert you when the bus gets close by. Enter school code 76348 during sign-up and have your student ID number(s) ready.
Do you have questions or want to leave feedback about this service? Contact [email protected].